The dome rewire is finished. That is a lot of wires. :D The unit and but system makes it pretty simple to connect and follow the circuits, so it's not that bad really.
Here you can see how i used the slip ring board as the bus system, was a nice find that. :D The I2C and DBC pass-back are in front, those go to slip ring wires, and in the back i have 1/2 as the I2C bus with the Blue/Green wires, and 1/2 as the 5v dome battery bus with the Red/Black or Red/Brown.
I currently use a pass-back on the DBC because i share the I2C address for all slaves. I have been intending to redo the code for some of the units that need to talk back, but that is another job for another day.
Here you can see the new servo/hp unit wired in. It's the block almost hidden bottom right of the messy bit. Much better.
Then finally the DBC and Rear PSI were connected and that and the Magic panel were connected to the Bus Network.
Dome service complete. All the wiring looms seem to be supporting the connections nicely now, so it should be more reliable, even when fishing about to turn it on. :D Just sort the finer points of the code for Magic and DBC and the dome is back in action.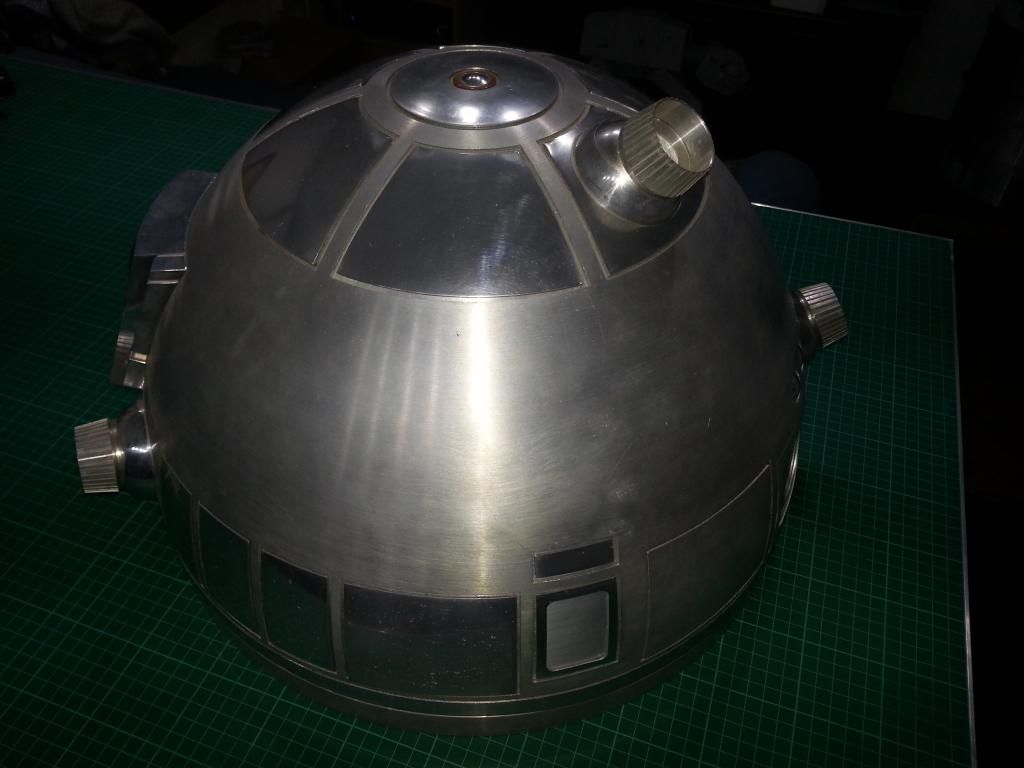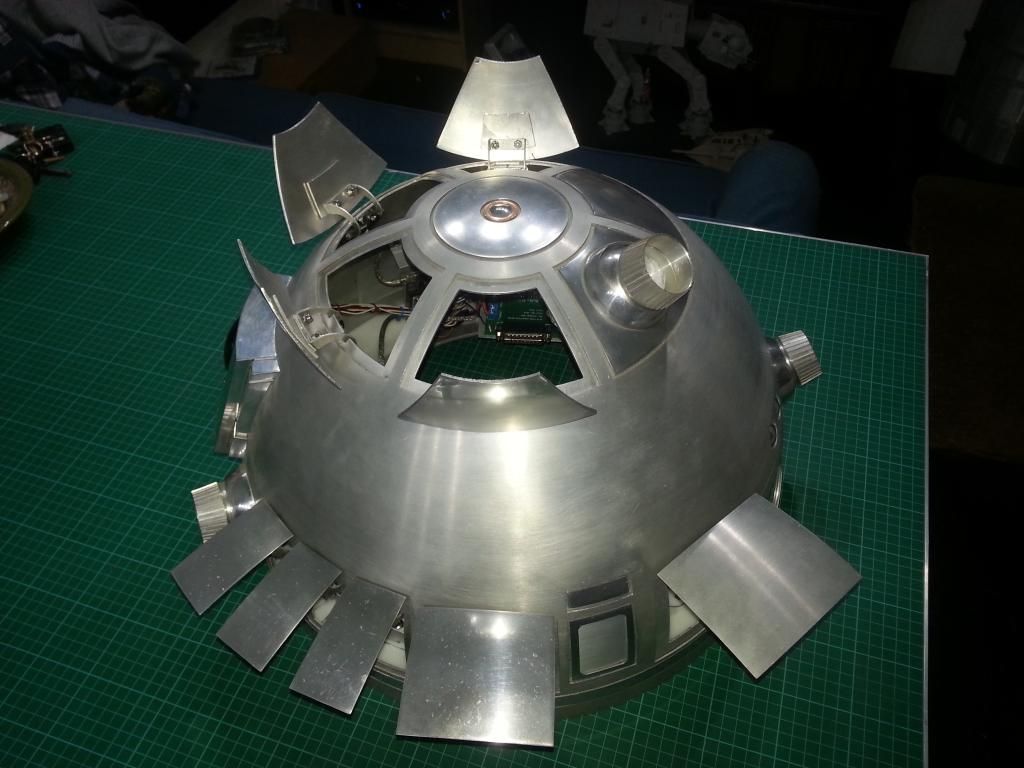 This mancave is making building life so much easier, no lost time looking for that missing part or tool, or looking for space to put stuff down. Its such a different hobby. The required patience is far less. Just need to learn to keep it organized. ;)