I cant believe I hadn't spotted it before now, but the HPs were connected to the wrong points, so they weren't flashing and moving at the same time. An easy fix. :D
Battery (or one of the options) arrived today, so popped that in place. So much better. The battery turns on with current draw. Meaning the switch is now in control. :D No more fishing for the battery button.
Long term, if I can improve the slip ring connection and position/configuration then the dome will be great to use and remove when needed. Only downside will be the need for a new slip-ring on each new dome.
Next up were the hoses. I had to strip the feet to do this job as the drive train gets in the way. Same way as before, 10mm rawl plugs inserted into the back of the KHF to retain the hose. But the cave makes these jobs so much easier. Less than 2 hours for both sets. :D Still need battery harnesses, must keep an eye open for the next run.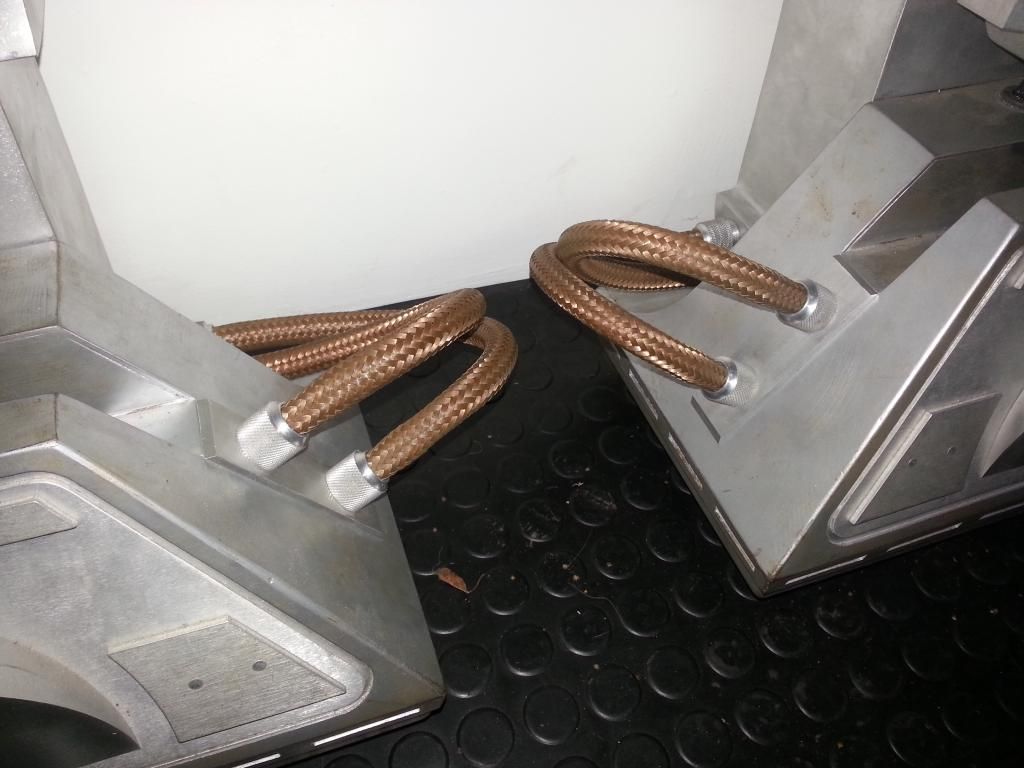 So that is him done. Ready for final assembly tomorrow night, and the last bit of testing. Then i can relax and tinker with the code and drive him all weekend long. :D Feeling much better about him today, I glued up a few of the lose door trims and tweaked a few servo spots and revisited the way the dome sits, it all feels much better now.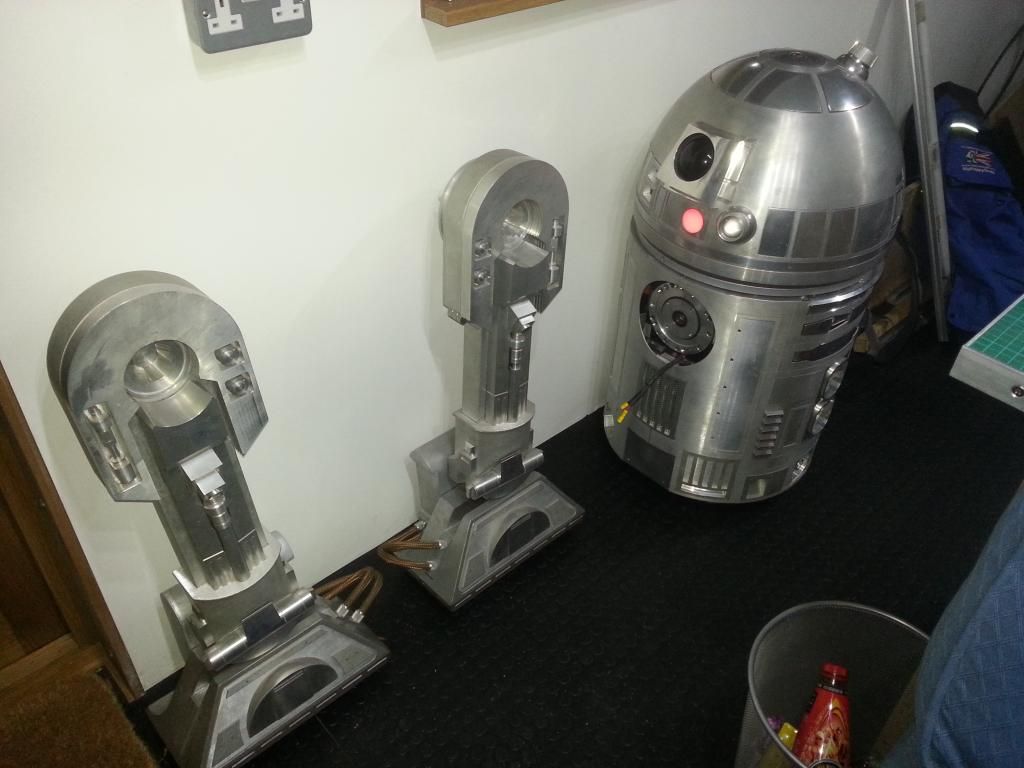 Expect an update vid of the whole thing over the weekend.
I forgot about the DBC control! The PSI triggers fine, and the buttons do the colours, but the signal lines aren't connected. Too late to test that now, enough is enough. Will wait on that one. :D