I looked at the trolley today. The rear door was getting bent every time i used it, so it needed addressing. I added a board the same height as R2 to the trolley to give a flat surface for the frame rings to rest on, then removed the area of the mat that was pressing on the rear door. It works well, he now rests on the trolley without damage. :)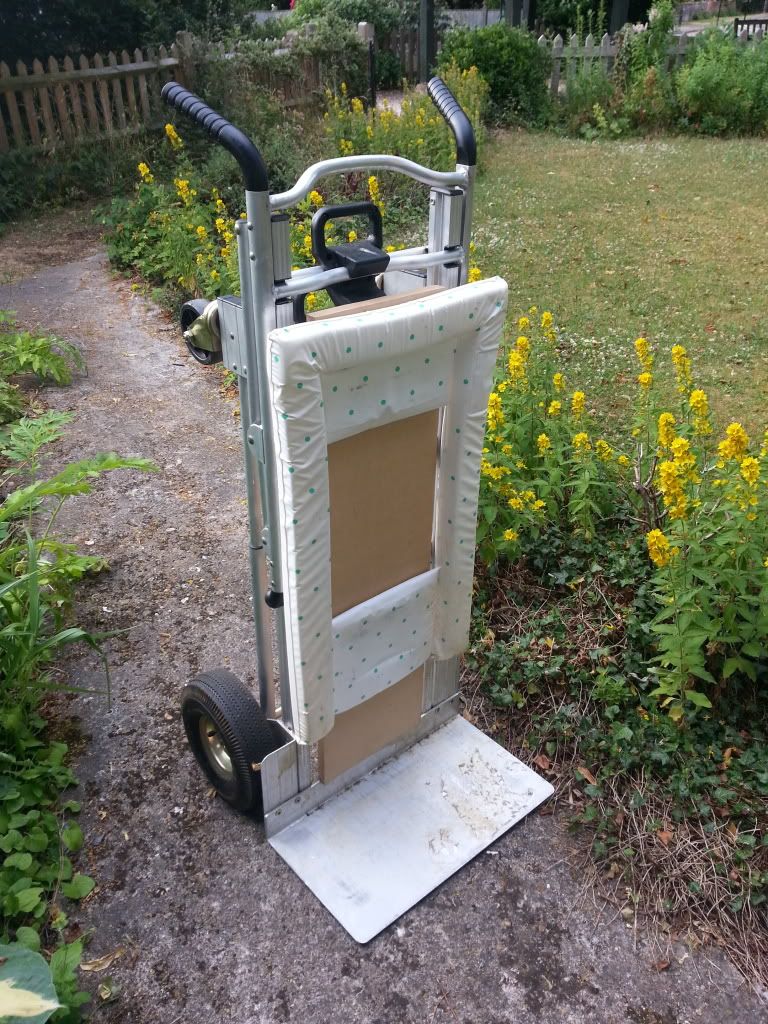 I then decided that the way i was strapping him to the trolley was also not ideal, it too was putting pressure on the skins and bending them. So i found that if i strapped round the leg to body hubs i could strap him on really tight without that problem.
So all safe and strapped to the trolley but no protection. So i got my over sized sleeping bag out and started playing. By making 4 small holes in the right spots, to pass the strap through, the bag can be used on the trolley and he is still just as secure. Really happy, hopefully he will make it to Germany in 1 piece now. :)
So with that done, i moved on to repair the back door. I removed all the bent bits and flattened them out and reattached them with VHB, and added tape to the back as extra support. Job done. :)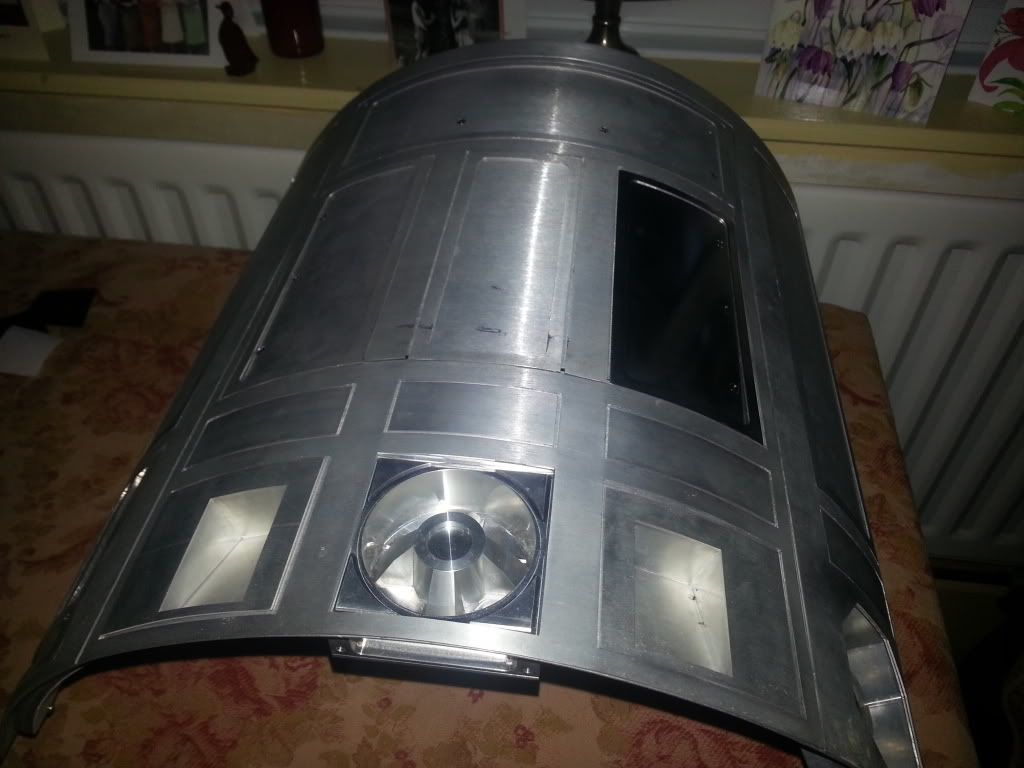 Then a few final little bits. I fine tuned the utility arms, and tightened a few bits and put the skins back on. And taped up a few unfinished bits. He is looking fine. :) I might swap out one for the front logics tomorrow (it has a dead LED).
While playing i spotted another issue with the 2-3-2, the leg rod fixings on the feet have play in them, not sure if that is due to the grass driving or if it has always been like that, but it will need redoing when i redo the ankle joints. I am confident that that will help quite a bit, and mean that the drive moves the droid and not the angle of the foot first. :) 2-3-2 is an almost never ending pursuit, fun, but not for the easily scared, we will get there eventually. :) But for the moment, 2-3-2 and 3 leg driving are fine, its just the 2 leg driving that will benefit. :)
Ian dropped off his droid today. James is over Monday. We collect the Van Tuesday, then fit the false floor to maximise the space. Then Flips for Tuesday night, via a few droids. Then its the 8am Ferry and the trip to Essen. Cant wait. :D